Learn how you create a banner for the front page.
1. Log in to your Storeshop control panel.
2. In the menu bar, go to Settings --> Site builder.

3. Right click on "Forside" and click "New..."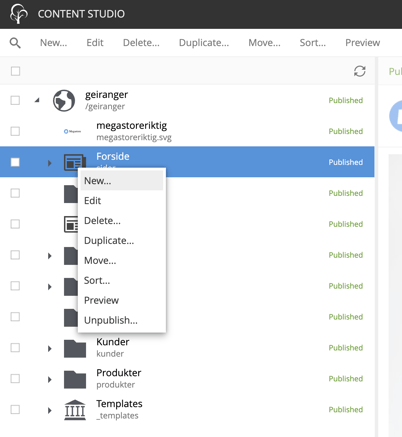 4. Search for "banner" inn the search field, and click "Banner".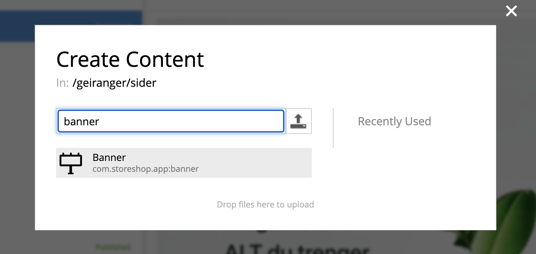 5. Give the banner a name
Insert <Display Name>. Choose a descriptive name so you can recognize what banner it is in the future.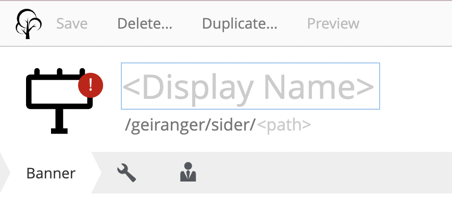 6. Add your image
Click the upload icon to upload your desired banner image. Check the box for "Padding" if you want to add a white frame around the banner.

7. Add details
Add the "Link (url)" for where you want to send the user when they click the banner.
(You could for example send them to your product page).
Height desktop: Type the height you want for your image in pixels. Recommended is 600-700 px.
Height mobile: Type the height you want for the image in pixels. Recommended is 300-350 px.

8. Buttons
Justify buttons: Choose the placement of your button, between Left - Right - Center.
Tittel: Title for button. For example "See products" or "Shop here".
Link (url): Link to take the user to your desired location, for example the product page.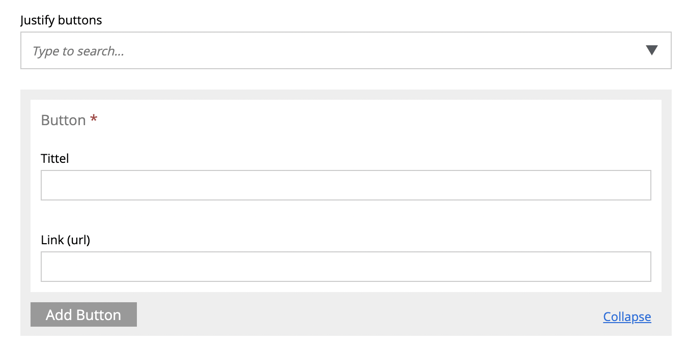 9. Second banner
Click "Add Second banner" to add a new banner and fill inn the same fields as the first banner.
You can add up to 4 banners. These will be placed next to each other.

10. Publish
Remember to click "Publish" to save and publish the changes to your website.
See PART 2 for how to add the banner components to your front page!