In this article you will learn how to add a component or link to the menu bar of your website.
1. Log in to your Storeshop control panel.
2. Go to Settings --> Site builder.

3. Once you are on your site builder, type "meny" in the search field and double click on "meny".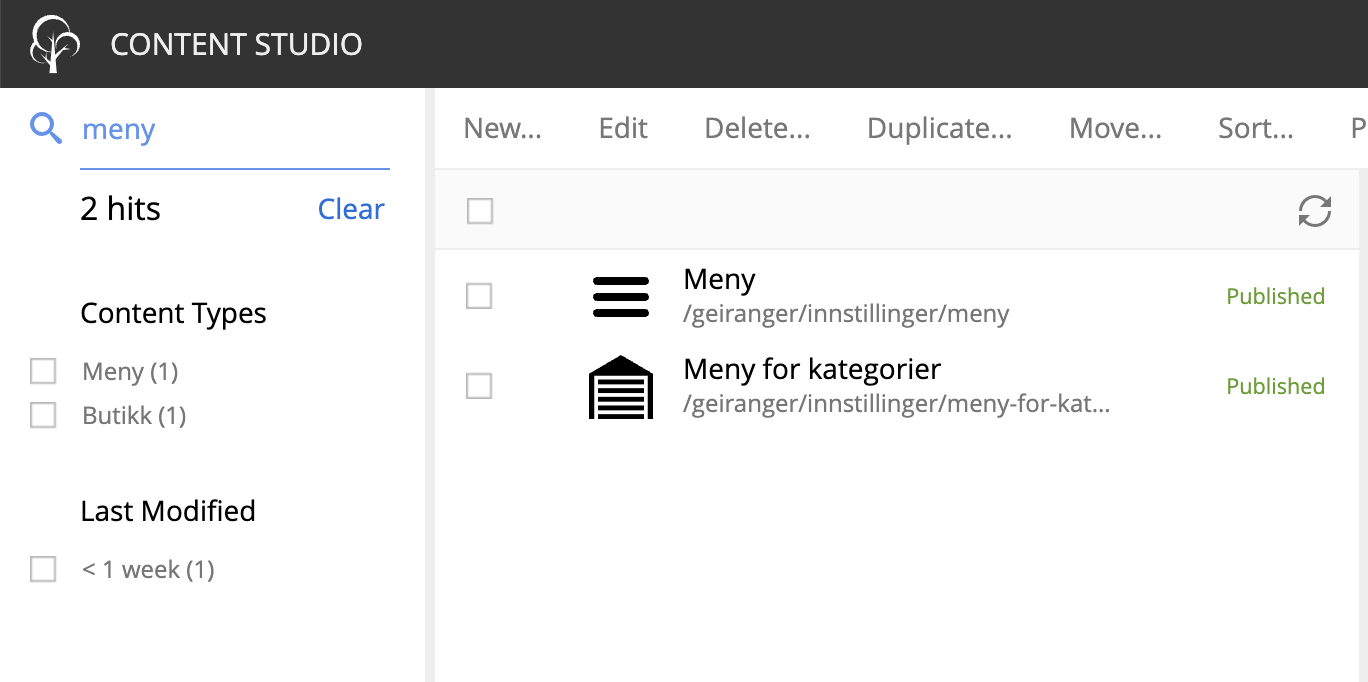 4. Here you will see what pages and links that are visible on your website. Click the search field beneath "Side" to search for your component or link.
Find the component you want to add, and press it. Then it will be visible on your website.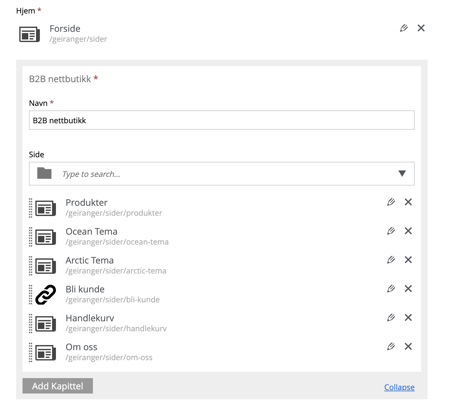 5. Remember to press "publish" to save your changes.

Click here for part 6.