This is how to connect Tripletex with Storeshop.
Before starting it is important that you have "API" activated under "My subscription"/"Mitt abonnement". (Remember to be logged in as an administrator in Tripletex).

In order for Storeshop to import products and customers, you need an "Employee token - ID".
This can be found here: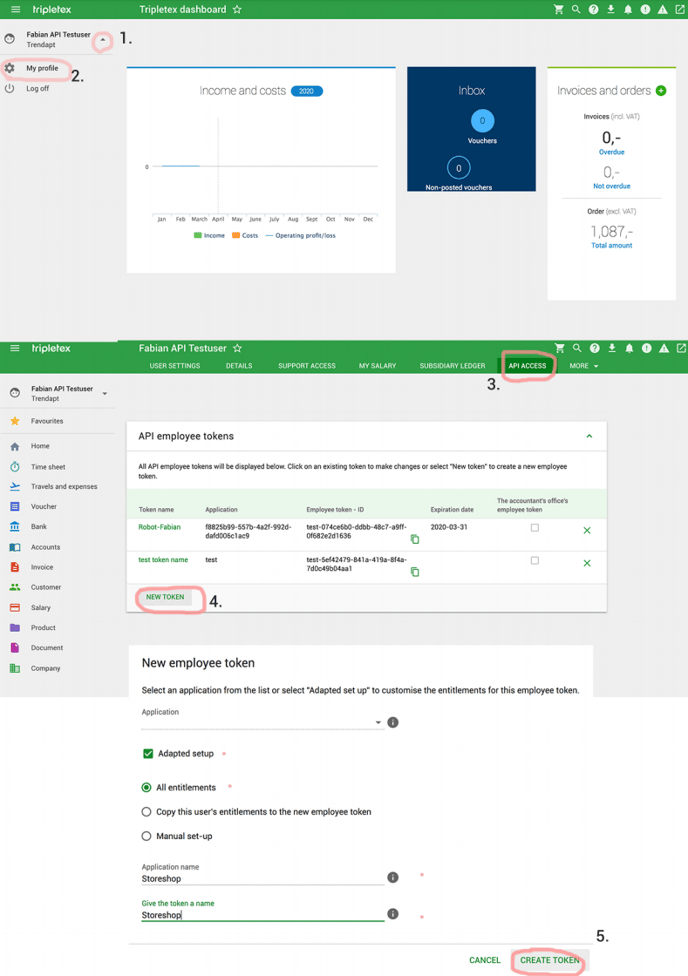 When you have made a new token --> Copy the "Employee token - ID". Send this to support@storeshop.no.