1. Log in to your Storeshop control panel.
2. Go to Settings --> Site builder.

3. Right click on "Forside" (or "Products" if you don't have a front page) and click "New..."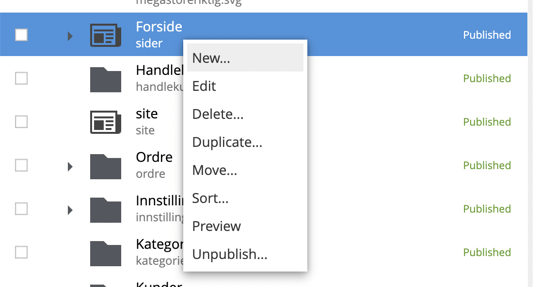 4. Type "lenke" in the search field and click "lenke".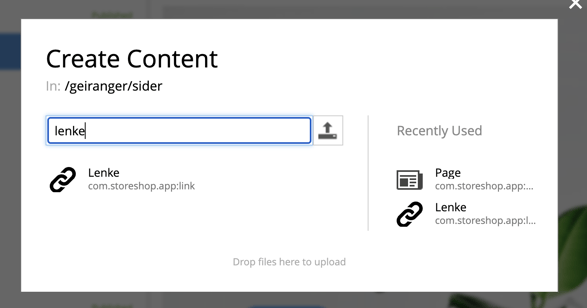 5. Insert a title for your link, e.g. "Read more" and paste your URL.

6. Remember to press "publish" to save your changes.


See PART 5 on how to add the link to the menu bar.